Beef Jerky
If you like jerky, you've come to the right place because we LOVE jerky! 
Since its inception in 2013, our beef jerky has become well-known around the Province of Ontario. Gluten free and preservative free, our jerky recipe is old-fashioned in the best of ways. If you are looking for a beef jerky that is straight up Canadian, look no farther. This is jerky made the way our forefathers used to, with only sliced meat, spices and smoke. It's a perfect snack to take with you camping, skiing and hiking!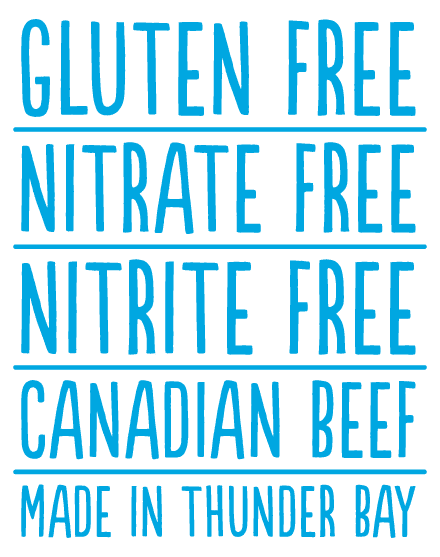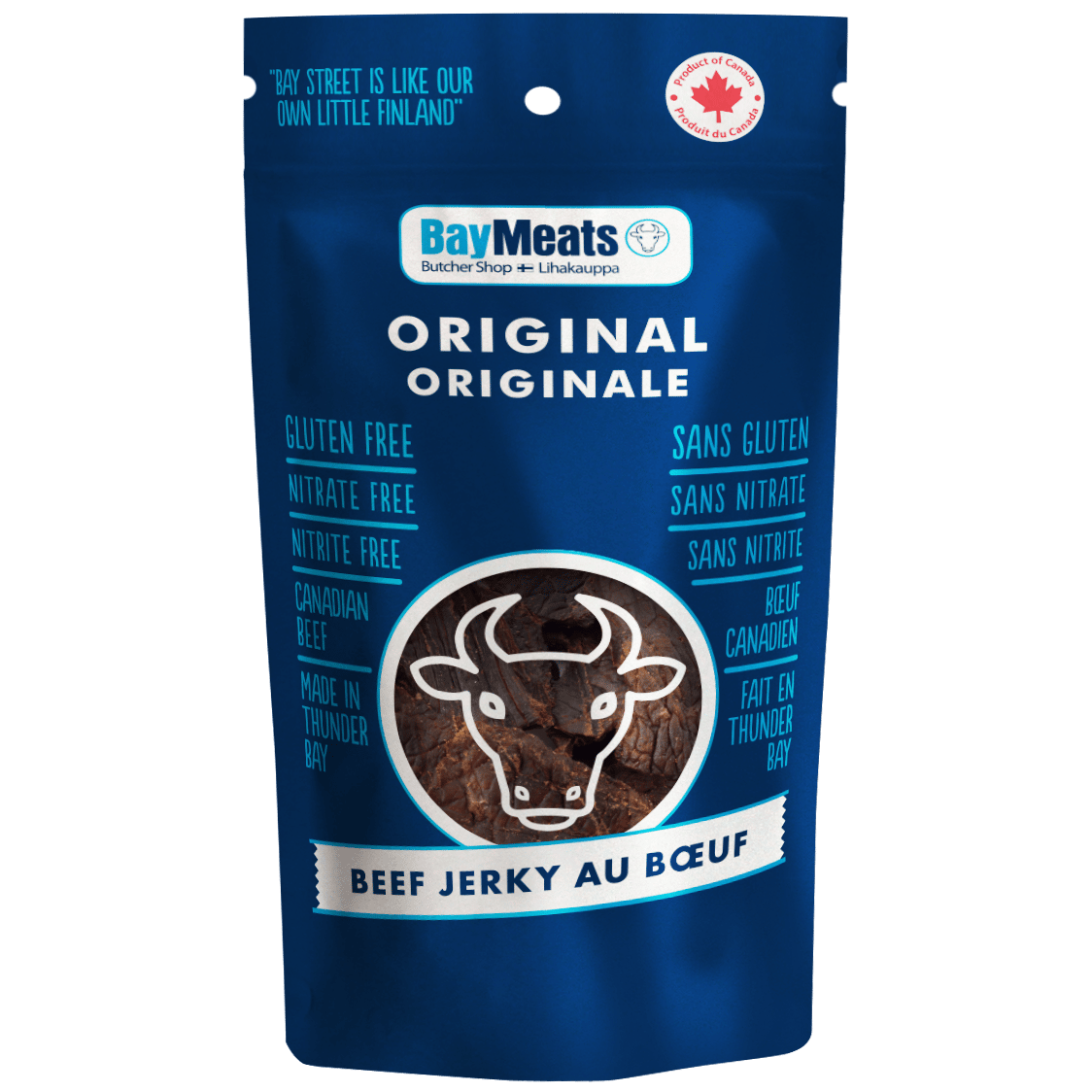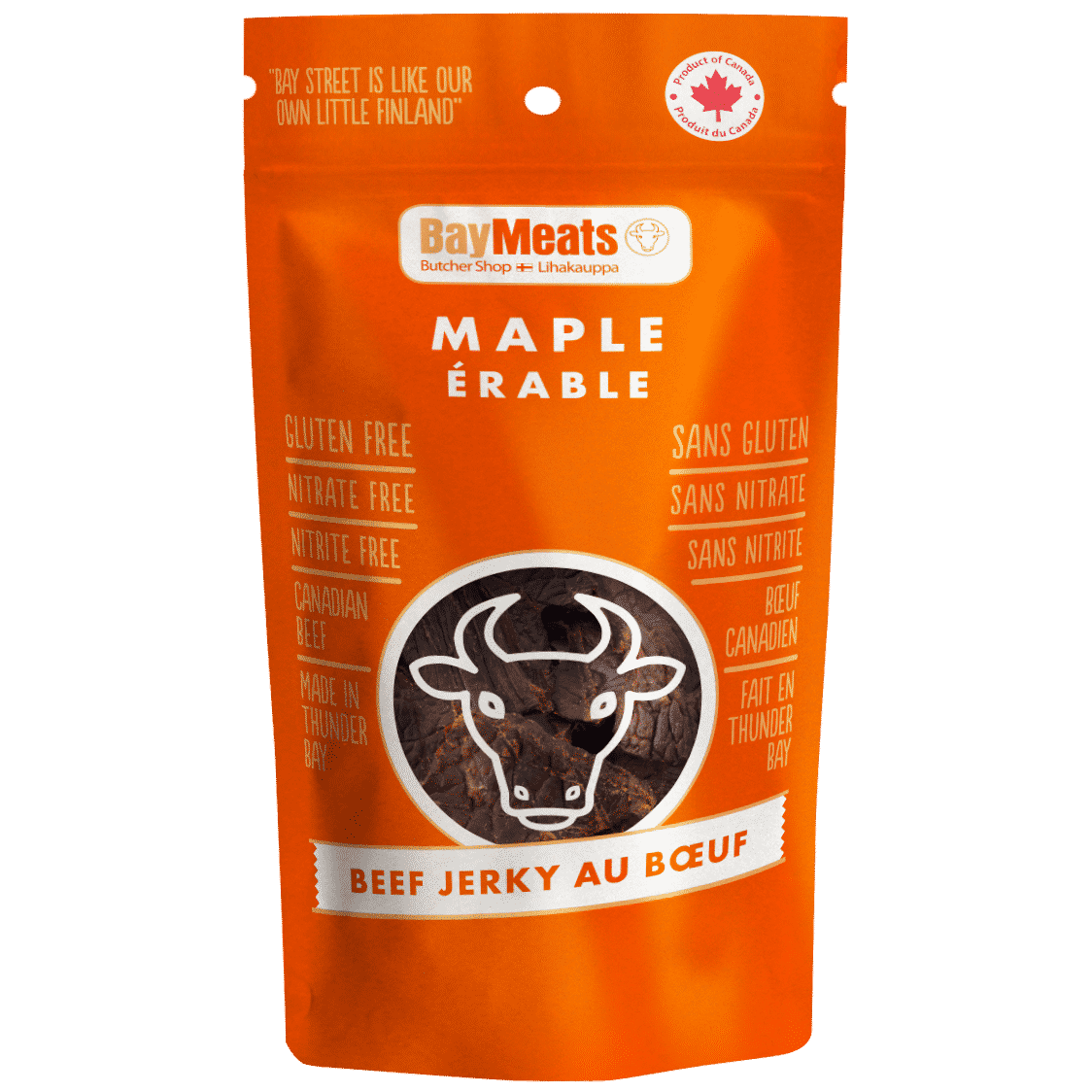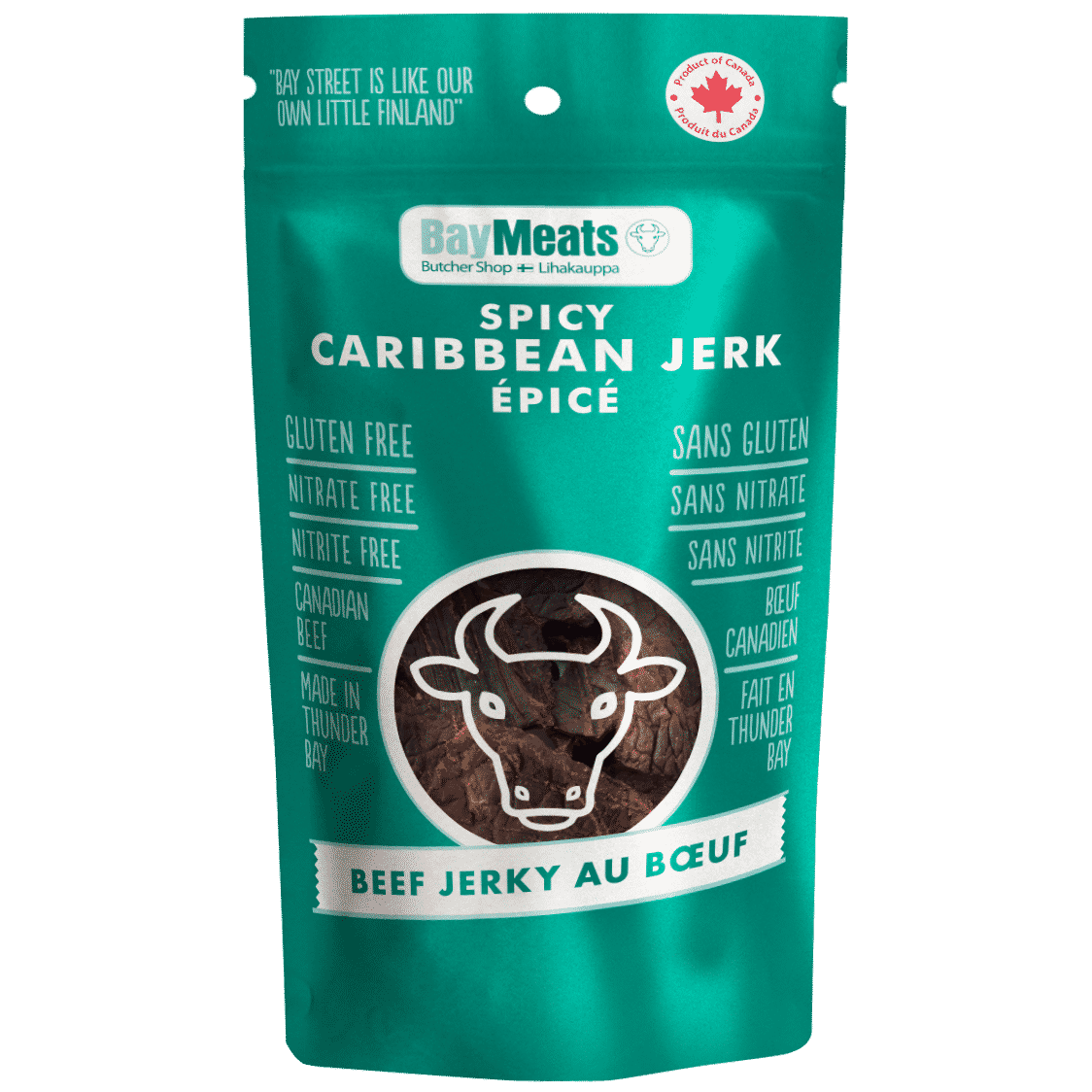 Videos
Get inspired by some of our videos featuring some great Bay Meats products...
Dexter's Dog Jerky Treats
We created a line of beef jerky that is safe for your four-legged friends and people!  Our version of dog jerky treats is made with only Canadian beef.  That's it!  After slicing the beef, the strips are cooked in the smokehouse until dried.
For your furry four-legged friends, we think it's the scent of hickory smoke that makes this jerky so tantalizing!

Made with the same beef, same standards, same protocols we use for people jerky, this snack is one the owners can also eat. (Don't tell Dexter, but Cat's love it too!)